Perfecting Your Space After Leaving the Workforce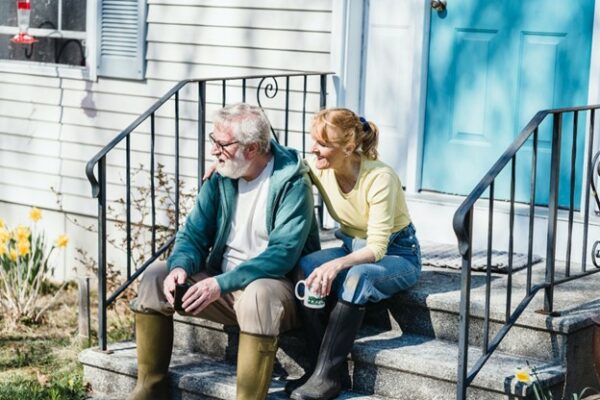 Perfecting Your Space After Leaving the Workforce
The freedom of retirement is a lot to take in at once. One great way to start enjoying your newfound liberties is to relocate to a home that will facilitate all your plans for the new chapter in your life. The following tips from Realtor Carol Gilles can help you make your new house into a perfect post-retirement home that you feel comfortable living in.
Determine Your Budget and Abilities
The first step in this process is finding the ideal home to spend your retirement in. Consider your physical capabilities as they are now as well as how they'll be over time. A one-story house might be a smart option if you currently have mobility issues or expect them down the line. Socially-minded individuals may enjoy the community setting of a condo. Consider any family that lives with you or may come to visit, and make sure you have the space to accommodate them.
Keep in mind that most retirees are on a fixed income that's considerably smaller than what they had when they were part of the workforce. Before making any major purchases or changes, redo your budget with your new financial condition in mind. If you've been out of the housing market for a while, keep in mind that home prices have far outpaced inflation, so your dollar will not have the power it did when you purchased your last home.
If you eventually find that you need to supplement your fixed income, a home office can facilitate a part-time remote job. Investing in the right equipment, adhering to a routine, decorating the space, and taking regular breaks can all help replicate a working environment while reducing stress.
Understand Your Investment
When first buying a new house, have it inspected. Pay special attention to whether any included appliances on-site are still under their manufacturer's warranty.
If not, consider adding an appliance warranty as part of an overall home warranty. A home warranty can provide coverage to repair or replace housing features when they become non-functional due to regular use and wear. Shop around to find the best prices in relation to their value.
Consider Home Improvement
With their newfound free time, handy retirees may consider purchasing a fixer-upper. Getting a home in disrepair at a lower cost and making the repairs and upgrades yourself will save you money to maintain your retirement. Buying homes "as is" incentivizes you to renovate as soon as you move in. Reach out to Realtor Carol Gilles to discuss these options to see what is best for you.
If you're culinarily inclined, customizing your kitchen is a great way to optimize your space. A range hood is a safe, healthy product that can help people who love cooking keep their kitchen clean and smoke-free while cooking or frying greasy foods. Adding counter space by installing an island or installing racks and cupboards for more storage space can make your prep space more efficient, allowing you to get creative with food throughout your retirement.
Make Your Home Livable Right Away
Prepare for your move by considering what needs you'll have to meet immediately upon moving in. Remember to get your utilities in your name and active before moving in; the last thing you want is to move into a house without power or heat. Consider grocery shopping on the last day of your move so your kitchen is ready to use right off the bat. Retirees have additional free time, which you can spend planning out the minor details.
You'll want to make sure that your bedroom is set up as quickly as possible so that you have a calm space to relax during the stress of the move. Treat yourself to a new mattress that can be delivered on move day. You'll want a mattress that is firm enough to support your spine health, but soft enough to allow for a good night's sleep. Consider this option: a king sized bed so that you can sleep in luxury. Have the movers place furniture and boxes so that you can easily set up your bed frame your first or second night. And treat yourself to a new mattress
Find Budget-Friendly Ways to Make Your New House a Home
Retirement is what you make it. Consider your budget constraints and needs while deciding on your new home, and keep your abilities and desires in mind when deciding to renovate. Although you want to be happy with the house itself, what really makes it home is what happens inside of it.
Thanks to Alexis Hall for her input
 Ready to retire?  Moving to downsize or out of state?  Contact Carol Gilles of Fredericks Realty. She has been helping retirees with their move across town or across the country!  Call Carol at 310-864-9738 to guide you through your next adventure.