Preparing Your Home for Open Houses and Showings: A Comprehensive Guide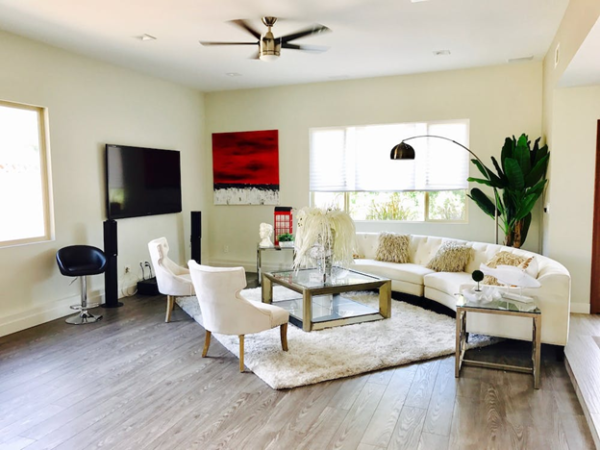 Preparing Your Home for Open Houses and Showings: A Comprehensive Guide
When it comes to selling your home, first impressions matter. As a homeowner, you want potential buyers to be impressed by your property from the moment they step through the door. This means going beyond basic cleaning and staging to ensure your home is in excellent shape for open houses and showings. In this article, we will discuss several key steps you should take to achieve this goal, as well as some additional tips to make your home even more appealing.
Enhance Curb Appeal
One of the first things potential buyers will notice about your property is its exterior appearance. Boosting curb appeal when showing your home is crucial to creating a great first impression for potential buyers. Simple improvements like fresh landscaping, a new coat of paint, and a well-maintained front yard can go a long way in making your home look inviting and attractive.
Deep Clean Your Home
A spotless home is more inviting and attractive to potential buyers. Begin by conducting a thorough deep clean, paying special attention to high-traffic areas and commonly overlooked spots like baseboards, ceiling fans, and light switches. Don't forget to clean carpets and upholstery, as these can harbor allergens and odors that may deter potential buyers.
To ensure a successful deep clean, consult online resources for helpful tips and tricks. Cleaner Digs offers valuable advice on how to clean specific areas and objects in your home. Additionally, read product reviews to find the best cleaning supplies for each task.
Touch Up Paint Where Needed
While minor scuffs and scratches may seem insignificant, they can detract from the overall appearance of your home. Take the time to touch up any areas where paint has been damaged or faded. If necessary, repaint entire rooms to create a fresh, clean look that will impress potential buyers. Be sure to choose neutral colors that appeal to a wide range of tastes and preferences.
Invest in Luxurious Towels and Bedding
Creating a sense of luxury within your home can make it more desirable to prospective buyers. Consider investing in high-quality, plush towels for the bathroom and upgrading your kitchen appliances. Additionally, you may consider this great option: a two-sided duvet. You can order cotton duvet covers with eye-catching designs from talented artists that buyers will remember. These small touches can make a big difference when it comes to making your home stand out.
Showcase Your Home's Storage Potential
A clutter-free space is essential for open houses and showings. One way to achieve this is by showcasing the storage potential of your home. Organize closets, cabinets, and shelves to demonstrate how easily belongings can be stored and accessed. If necessary, invest in additional storage solutions such as decorative baskets or shelving units.
Rearrange Furniture for Optimal Layout
Your furniture layout can greatly impact the overall flow and feel of your home. To create a more inviting atmosphere, rearrange your furniture to emphasize open spaces and clear pathways. Consider removing any bulky or unnecessary pieces that may obstruct walkways or make rooms feel cramped.
In addition to rearranging furniture, pay attention to the balance and scale of each room. Ensure that larger pieces are balanced with smaller items and avoid overcrowding spaces with too many furnishings.
Add Visual Interest to Your Home
While neutral colors are generally recommended when staging a home, adding strategic pops of color can make your property more memorable to potential buyers. Incorporate colorful accents such as throw pillows, artwork, or an area rug to create visual interest without overwhelming the space.
Preparing your home for open houses and showings requires more than just a basic cleaning and decluttering. By following the steps outlined in this article, as well as incorporating additional tips for enhancing your home's appeal, you can ensure your property is in excellent shape and ready to impress potential buyers. From deep cleaning and touching up paint to creating a sense of luxury by adding some new bedding, each step contributes to a polished, inviting home that stands out from the competition. With careful planning and attention to detail, you'll be well on your way to a successful sale.
Thank you, Laura Pearson, for your input
Carol Gilles, your full-time Torrance / South Bay Realtor, has the expertise and experience to work with you and your family so your home is the next buyers "dream come true".