Simple Solutions for Everyday Household Hangups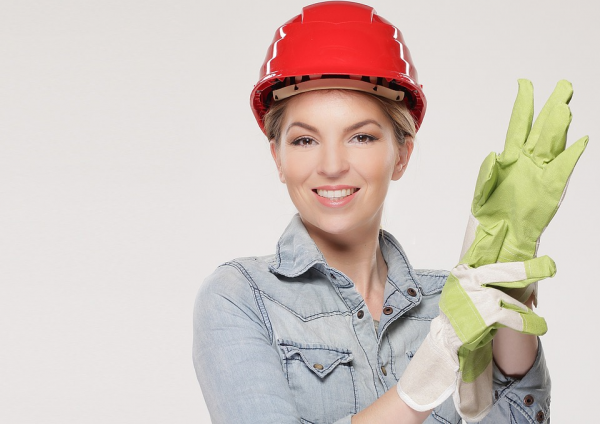 Simple Solutions for Everyday Household Hangups
Things break, and while that's just part of life, sometimes it can feel like everything in the house is breaking at the same time. On the upside, most everyday household troubles have simple solutions. Instead of letting those issues irritate you and hang you up, there are ample opportunities for putting things back into good working order.
Are You in Over Your Head?
Most of the time, homeowners can proceed with confidence when it comes to household repairs and maintenance issues. There are ample instructional videos online, you can binge watch your favorite DIY shows, and if you have some basic tools in your toolbox, chances are that you'll be fine. Some projects, however, are too much for the average homeowner. For the occasion when a job is beyond your skill set, requires specialized tools or expertise, or you're simply scratching your head after trying all the avenues at your fingertips, reach out to a professional. You can connect with a professional near you with a simple search with the help of ImproveNet. For everything else, take heart, because solutions abound. Here are some common concerns that might be hanging you up, but are readily resolved.
Deodorize Your Dishwasher
It might seem as if odors and dishwashers would go hand-in-hand, given the nature of what the machine does. However, if you notice an off-putting smell, it's a sign your dishwasher needs attention. Start by checking the screen at the bottom of the dishwasher, which can trap food particles, and remove any debris. Then, check the ports on the sprayer arms in case material has collected on them, and examine the lip around the door for residual food. Give everything a good wipe with an all-purpose cleaning spray or degreaser, then run a cycle through the machine using a specialized dishwasher cleaning product.
Settle Your Showerhead
If your showerhead or another pipe is floppy, the DIY Life explains you can easily secure it into place with some expanding foam. Simply pull the ring at the base of the shower head away from the wall for better access and mask off the area to control where the foam goes. Apply foam to the hole, and then allow it to cure before scraping away any excess.
Brighten Grimy Grout
Cleaning grout is often a dreaded chore for homeowners, especially when it might feel as if you're wasting your time. If you're applying a lot of elbow grease with little results, switching products could be the answer — and you might have the ingredients right in your cabinets. A blend of baking soda and hydrogen peroxide is an effective grout cleaner, lifting and bubbling away grime without damaging your grout. To top it off, you can mix it up for pennies.
Fix a Crazy Faucet
Do you have a faucet that seems to spray water every which way? If it seems to be developing a life of its own, chances are you have an aerator that needs to be unplugged. The aerator is the little knob or ring that sits at the end of your faucet, and it performs a couple of functions. It helps control water pressure, and it also acts as a filter. Minerals can build up in the aerator, so give it a gentle brushing or remove it and clean it more thoroughly. You can pull apart the pieces, scrub them, and soak it all in vinegar for a few hours. Afterward, reassemble and you'll be back in business — without that crazy overspray.
Repair a Window Screen
Torn window screens can drive you buggy, but they can be fixed in a snap. For small holes, a little bit of superglue can do the trick. A bit larger tear might warrant a patch, which you can simply cut a bit larger than the hole and weave at the edges. Secure with super glue.
Most of the time, getting things back in order around the house is easier than it can seem.  Things break routinely, but don't let those issues hang you up! Tick through your to-do list by checking off the simple chores, and connect with a pro when all else fails.
Thank you to Gene Thomas.
Carol Gilles, of the RealEstate Group, has been helping home buyers and  home sellers for over 39 years, including providing referrals for professionals  to help you with your handyman projects when your can't DIY! Carol can be reached at 310-864-9738 or Carol@CarolGilles.com