Tips on How to Reduce Your Debt if You Want to Become a Homeowner
Tips on How to Reduce Your Debt if You Want to Become a Homeowner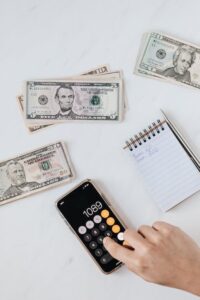 Since the status of your finances is what is going to dictate how much home you can afford, it is a good idea to have as little debt as possible if you want to go into this process worry-free. But even if you do happen to have a lot of debt, you can still make your property dreams come true; the key is figuring out how to reduce your debt to an acceptable level. Read on for some tips from Realtor Carol Gilles of The RealEstate Group.
Look into your budget
If you don't yet have one, SaverLife notes that creating a budget could be your key to financial freedom. Here, it's about being exceptionally strict regarding what you are spending and eliminating all unnecessary expenditures. Again, as I Heart Frugal points out, you don't have to deprive yourself of every luxury if you can look at finding creative ways to still stay within budget.
Have a debt management strategy
If you have more than one credit card, having a plan of action as to how you'll settle this outstanding debt as quickly as possible will be extremely helpful. One way to do this is by settling the highest debts with the highest interest rates first before tackling the smaller amounts. This is a beneficial strategy because it'll prevent interest from accruing faster than you're able to keep up with. As you slowly start to settle your credit from highest to lowest, you'll soon start to see the amount you owe drop quite significantly if you diligently stick to this plan of action.
Be open with your creditors
If you are struggling to keep up with your repayments then the best that you can do is to be open with your creditors about your financial situation in the hopes that they might be lenient to your situation. For example, they might be willing to work out repayments that you can afford and can keep up with to avoid getting further into the red.
Look at consolidating your debts
Consolidating your debts could be beneficial if you have many loans with varying interest rates. What you would do here is use a bank loan to pay all of these debts off in one go, after which you would concentrate on settling just one outstanding loan with one interest repayment.
Focus on building your savings
The next step would be to try and build up enough capital to put towards a down payment on a home. Building up your savings account could arise from reducing expenditures in your budget as well as finding ways to generate more income to help you build this account more effectively.
Other ways to save include looking at a business (if you own one) to see where you could cut costs. For example, you may choose to change the structure of your business to an LLC to take advantage of tax savings as well as other benefits such as limited liability, more flexibility with regard to how you want to manage your business, as well as time savings because you won't have to spend as much time filling out page after page when it comes to your LLC registration documents.
These documents can be completed by a formation service to take the task off your plate; just be sure to compare the companies before choosing which service to sign up with. You can easily do an online search for reviews like "is Legalzoom legit for LLC: reviewed by BestLLCServices.com" to pull up details on what's included.
Next, you want to look at home prices in the new area to give you a rough indication of how much you should be saving each month to meet your down payment goals.
Implementing small measures as well as larger measures, as indicated above, should provide you with the tools to start making a real difference in the way you view and manage money so that you can achieve your property goals in the end.
Thanks to Sara Bailey, contributing author
Realtor Carol Gilles of The RealEstate Group represents clients in the purchase and sale of single-family residences and income property within the South Bay area of Southern California including Long Beach and Orange County. Team up with Carol today by calling 310-864-9738!