Upgrade or Move? How to Make Senior-Friendly Housing Decisions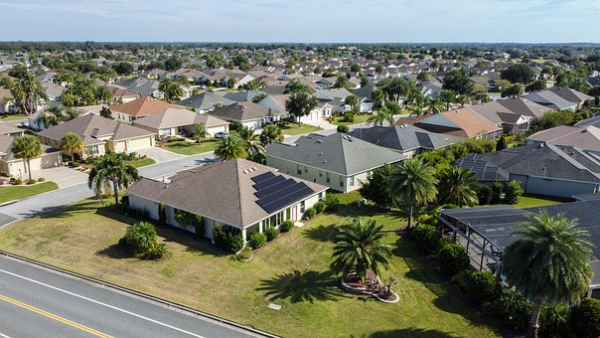 Upgrade or Move? How to Make Senior-Friendly Housing Decisions
As you age, your physical abilities can change, and you may need to reevaluate your living accommodations and potentially look for a home that's more manageable and easier to navigate. You may choose between finding something that's more appropriate for your current needs, retrofitting your current home, or even looking at long-term care options. Realtor Carol Gilles can help you find the right property for your unique circumstances.
Your Physical Abilities
Make an honest assessment about your physical abilities and what you are currently comfortable doing in terms of home upkeep and safe home navigation. If you're continually going down the stairs to access your washing machine, or going upstairs to access your bedroom, at some point these may become activities that are too tricky to navigate. You may also not want the upkeep a larger home entails, particularly if it's an older place that requires repairs, or a large yard that needs tending. There's also a matter of loneliness to consider if you live alone. Think about what would be easiest and most enjoyable for you overall.
Retrofitting Your Current Home
You may be able to make some modifications to your existing home that will make it more senior-friendly. According to Forbes, this is a trend that's anticipated to continue growing for the foreseeable future. For example, installing safety railings, a chairlift on the stairwell, or even situating all of your living needs on one main floor are ways you can cope. You can also hire out help for things like yard work or housekeeping if those tasks become too much for you to manage. It's important to consider your physical capabilities and your overall health when making a determination about your housing and care needs.
Downsizing
Moving into a smaller home often means reduced costs, reduced upkeep, and a more senior-friendly environment. You may choose to move into a retirement community, a condo, an apartment, or a home that's been modified for a senior resident. You have the option of new construction homes, where everything is brand new, or a resale home. When you're looking at downsizing, enlist the expert help of Realtor Carol Gilles.
Living With Family
Moving in with an adult child or other loved one might be an option for you, providing everyone is on the same page about expectations. Keep in mind if you have advanced care needs, your children may be limited in the amount of appropriate care they can provide for you, especially if they are still employed outside the home or raising kids. If this is something you and your family are considering, have an open and honest conversation around what this type of living arrangement would look like. If you are able to fund your own support services, like a nursing aide, that could help ease the transition.
Assisted Living
There are a lot of different needs that change as you age, and your housing requirements will morph as well. If you have advancing health needs, you may want to consider an assisted living facility. Some assisted care centers ensure you get a nice balance of independent living and nursing care that goes beyond meeting daily needs, both of which can change as your health needs change. Nursing homes, as compared to assisted living, provide more comprehensive services when it comes to skilled nursing care, as U.S. News & World Report explains.
If this is something you're considering, make sure you know what you can afford, and start touring facilities that look like they might be a good fit for your interests, needs, and budget. There are dozens of nursing facilities in and around Los Angeles, so you're sure to find an option that can meet your needs and budget.
We all change with age, and being in a safe, comfortable environment is essential to overall health and wellbeing. Make an assessment of what type of environment would feel best for you, and consider including your family in helping you evaluate your options.
Special thanks to Alexis Hall – Singleparent.info
For help finding your next home in Redondo, Torrance,  San Pedro or anywhere in Southern California, trust the professionalism and expertise of Realtor Carol Gilles! Call Carol at 310-864-9738 or email her at Carol@CarolGilles.com.