Lawndale, Ca – In The Heart of the South Bay
Lawndale, Ca – Heart of the South Bay – Market Value July 2015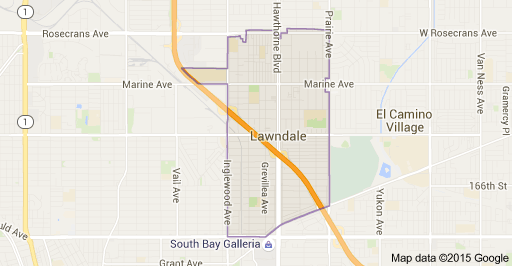 Lawndale, Ca is located in the Center aka "Heart" of the South Bay.  The city is made up of multi-family dwellings, single family homes, condos and townhomes.  Many "Mom & Pop" businesses line the streets of Marine Ave and Hawthorne Blvd.
Lawndale, Ca real estate has been a great starter home market for many first time home buyers.  From Aerospace to El Camino College, buyers have been moving close to work and school.
What's the latest market update in Lawndale, Ca?
In July 2015, Lawndale had 4 duplexes sell for an average price of $582,000, which was an increase of .7% since July 2014.
Presently, there are 16 Lawndale single family homes for sale priced from $344,900 to $650,000.  There are 9 Lawndale condos and townhomes for sale reasonably priced from $185,000 to $659,500.
Newest listing is a Duplex consisting of a 2 bedroom, 1 bath home in the front and 3 bedroom, 2 bath apartment in the rear. You can Live in the Rear and have your Business in the Front.  Lot is almost 10,000 sqft – zoned Commercial. Call me directly for more information at 310-864-9738.