Neighborhood Spotlight: North Redondo Beach
Neighborhood Spotlight: North Redondo Beach
Neighborhood Spotlight: North Redondo Beach is a neighborhood full of original homes as well as newer, more modern attached and detached town homes.  With it's highly rated school system, easy access to the 405 freeway, and  home to many of the South Bay's Aerospace companies,  North Redondo Beach is a neighborhood destination for many new homeowners.
Located North of 190th St, North Redondo Beach borders to the Manhattan Beach and Hermosa Beach cities which are closer to the beach on it's west and Lawndale on it's east border. North Redondo Beach has closer access to the 405 freeway, which makes your commute to Culver City, the Westside or the Valley to be shorter than if you lived in South Redondo Beach.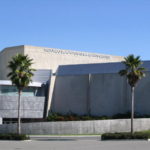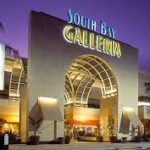 The South Bay Galleria, which includes AMC  theaters –  a 16-screen multiplex cinema, Macy's and Kohl's is working on  a proposed revitalization plan.  The The South Bay Galleria presently includes many stores, restaurants and the movie theaters
Located in North Redondo Beach,  the renovated Aviation High School, is now the Redondo Beach Performing Arts Center.  Check the calendar for all of the wonderful events there.
North Redondo Beach has FOUR distinct neighborhoods: El Nido, Villas North, Villas South, Golden Hills.  In these neighborhoods, you can choose from single family homes, two-on-a-lot brand new town homes, duplexes, even small town home complexes in these neighborhoods.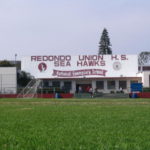 Want to check out about North Redondo Beach's Awarding winning schools?  Click here for the Redondo Union School District information.
Also, check out the City of Redondo Beach website  for the current events.
So whether you are first-time home buyer, considering a home close to a school or park or looking to move-up to a larger home, you have many choices here.  Call Carol Gilles at 310-864-9738 for a private showing.